Lending a Helping Hand to Our Long Island Communities
L.I. Adventureland is excited and eager to become more active in the community that has made us a part of your families for over 50 years. Through the creation of the Helping Hands Foundation, we feel we can finally give Long Island organizations the chance to reach their potential and make Long Island the best it can be. Together, we can help Long Island reach its potential!
Current Fundraisers
The Helping Hands Foundation is collecting nonperishable food items until October 30th to donate to the Town of Babylon Food Pantry. See a list of needed food items here:
https://www.adventureland.us/helping-hands-toy-drive-needed-items.php Help us reach our goal of donating 50 Thanksgiving baskets to Long Islanders in need!
Past Fundraisers
Thank you to all who participated in our School Supply Drive; with your support our foundation donated thousands of items like backpacks, pencils, crayons, folders, notebooks and more to Milton L.
Olive Middle School in Wyandanch and Long Island Head Start locations. Prepared students are confident students, and confidence leads to success! We wish all Long Island students luck as they
embark on a new school year!
Upcoming Fundraisers
Purchase a legacy brick or a name plate on a planter and preserve your family's memories. Bricks are placed at Adventureland in front of the Turbulence Roller Coaster and planters are located throughout Adventureland!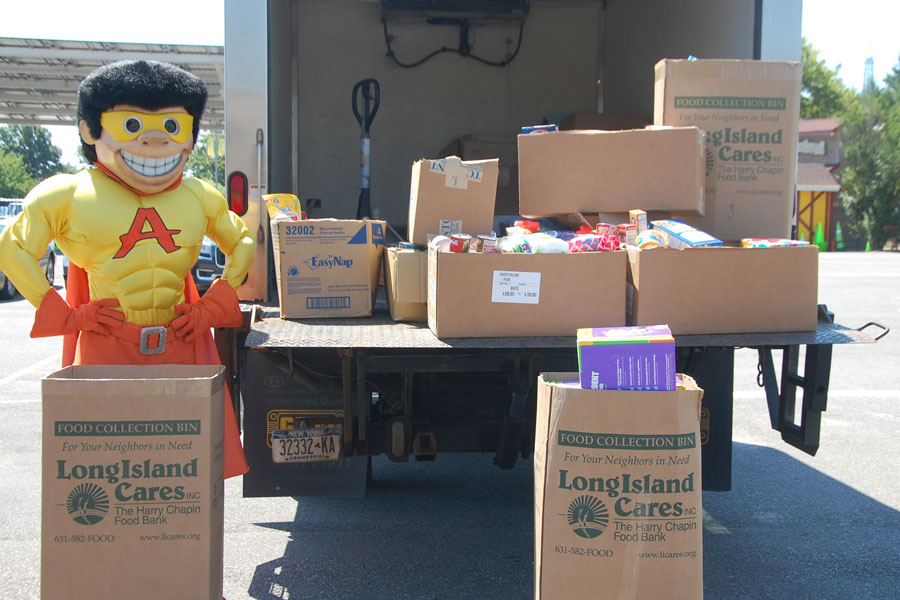 Every Donation Counts
The Helping Hands Foundation aims to develop a network of support between local businesses and community based non-profit organizations. Learn more about how your contributions help make a difference.
Make a Donation
