HELPING HANDS FOUNDATION
Helping Hands is the non-profit branch of L.I. Adventureland that supports the Long Island community in increasing awareness about local issues, supporting local initiatives, and providing educational resources for community residents.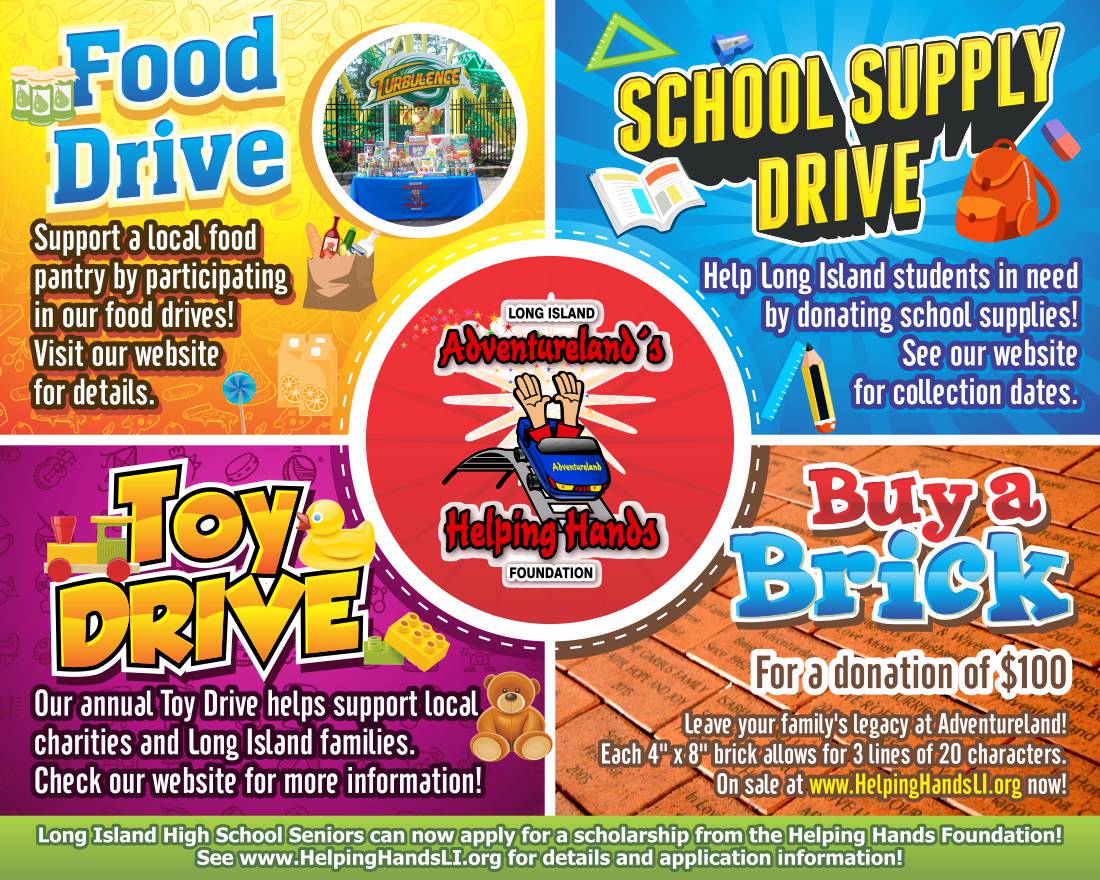 Lending a Helping Hand to Our Long Island Communities
L.I. Adventureland is excited and eager to become more active in the community that has made us a part of your families for over 50 years. Through the creation of the Helping Hands Foundation, we feel we can finally give Long Island organizations the chance to reach their potential and make Long Island the best it can be. Together, we can help Long Island reach its potential!
Friends & Family V.I.P. Night Fundraiser 2022
The last three Adventureland's Helping Hands Foundation VIP Night Fundraisers have raised over $715,000 for the Long Island Community! The VIP night is full of unlimited rides, unlimited food, and unlimited fun all in support of Long Island! This year's annual Friends and Family V.I.P. Night Fundraiser is Friday, September 9, 2022! Limited tickets and sponsorship opportunities available!
Click here for more info!
2022 Scholarship Applications
Applications for the 2022 Vivian & Tony Gentile Scholarships are available now! $55,000 in scholarships will be awarded this summer! Click here for more info!
Did you know?
Adventureland offers free snack to groups through our Coats for a Cause Program!
Groups organizations that have booked a trip to Adventureland during the 2022 season can receive free snack for their group by donating a new or very gently used winter coat. One coat = 5 free snacks! All coats and winter items are donated to the Long Island Coalition for the Homeless. Book your Adventureland Group Trip here.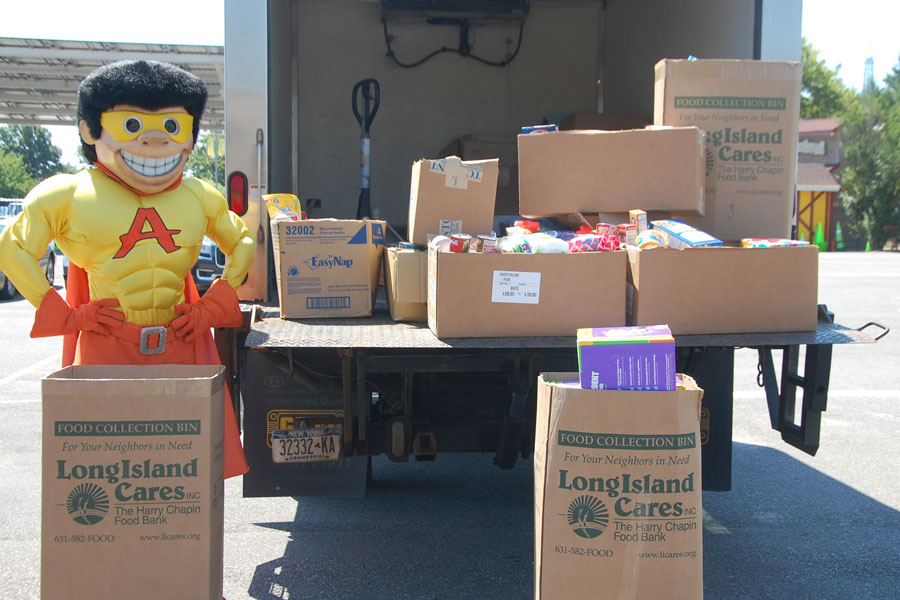 Every Donation Counts
The Helping Hands Foundation aims to develop a network of support between local businesses and community based non-profit organizations. Learn more about how your contributions help make a difference.
Make a Donation
