Lending a Helping Hand to Our Long Island Communities
L.I. Adventureland is excited and eager to become more active in the community that has made us a part of your families for over 50 years. Through the creation of the Helping Hands Foundation, we feel we can finally give Long Island organizations the chance to reach their potential and make Long Island the best it can be. Together, we can help Long Island reach its potential!
Current Fundraisers
Personalize a brick on Alfie's Alleyway of Adventure! Your messages of love and legacy will be displayed surrounding Adventureland's Turbulence Coaster!
Personalize a Brick
Make a Donation
Make a Dedication
Past Fundraisers
Our 1st Christmas in July toy drive was a huge success! Thank you to 102.3WBAB and 106.1BLI, Kohl's, Rhode Island Novelty and our dedicated supporters for helping us collect and donate over 1,000 toys to Stony Brook Children's Hospital and the Ronald McDonald House of Long Island.
Upcoming Fundraisers
The Helping Hands Foundation will be collecting School Supplies for a local school district from August 1st until September 5th. For each item you donate, you get a free ride on our Formula 1 Bumper Cars! Help us reach our goal of collecting 500 school ready backpacks!
Fall Food Drive
Throughout September and October Helping Hands Foundation will be collecting non-perishable foods items to be donated to a local food pantry.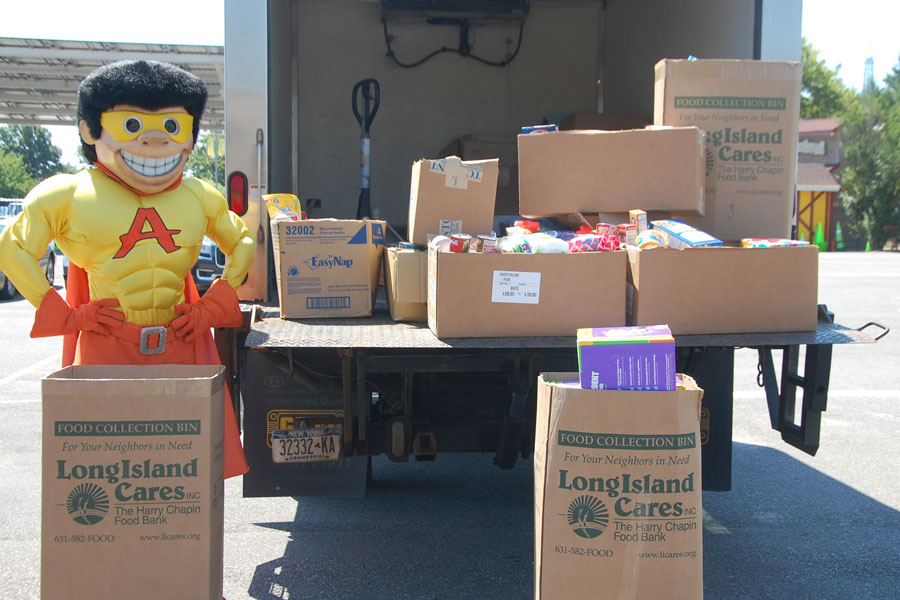 Every Donation Counts
The Helping Hands Foundation aims to develop a network of support between local businesses and community based non-profit organizations. Learn more about how your contributions help make a difference.
Make a Donation
