Lending a Helping Hand to Our Long Island Communities
L.I. Adventureland is excited and eager to become more active in the community that has made us a part of your families for over 50 years. Through the creation of the Helping Hands Foundation, we feel we can finally give Long Island organizations the chance to reach their potential and make Long Island the best it can be. Together, we can help Long Island reach its potential!
Current Fundraisers
Adventureland's opening weekend is March 25th & 26th! Buy One Pay One Price Band Get One Free when you bring a donation of nonperishable food–food will be donated to the Long Island Coalition for the Homeless.
Past Fundraisers
In 2016 alone, we awarded over $7,000 in scholarships to Long Island students from The Tony Gentile Memorial Scholarship Fund and our Bottle Recycling Programs. Our school supply drive enabled us to donate thousands of supplies to the Milton L. Olive Middle School in Wyandanch. In the fall, our food drive for the Town of Babylon Food Pantry generated 100 Thanksgivings Baskets (including a turkey!). Our first ever Christmas in July was a great success–we donated over 1,000 toys to the Ronald McDonald House of Long Island and Stony Brook Children's Hospital.
Upcoming Fundraisers
Coats for a Cause- Group and organizations that have booked a trip to Adventureland during the 2017 season can apply to receive free snack for their group by donating a new or very gently used winter coat or other winter items (hats, gloves, scarves, etc.). All coats and winter items are donated to the Long Island Coalition for the Homeless. You can learn more about how LICH helps the Long Island homeless community keep warm in the winter here: www.addressthehomeless.org.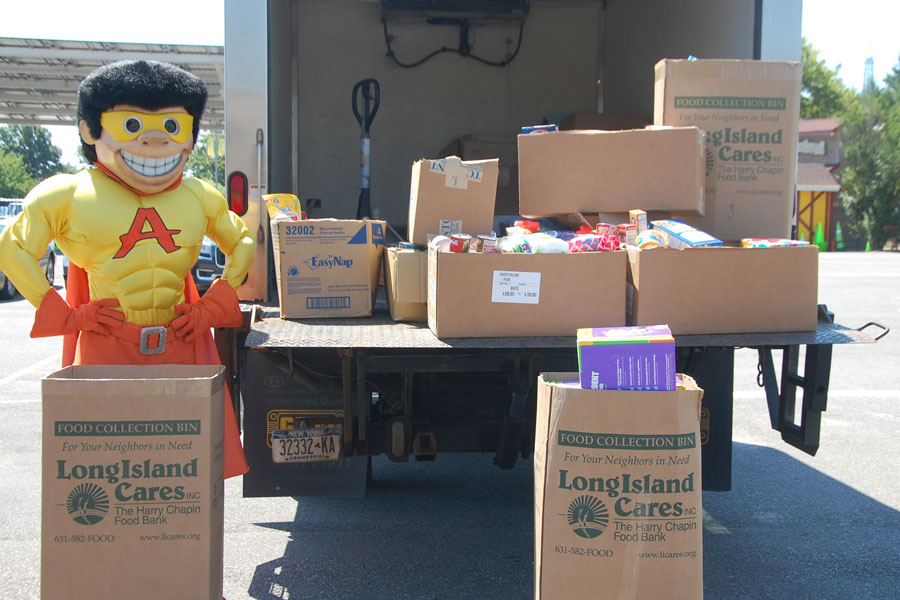 Every Donation Counts
The Helping Hands Foundation aims to develop a network of support between local businesses and community based non-profit organizations. Learn more about how your contributions help make a difference.
Make a Donation
